Alex Harper - 6 videos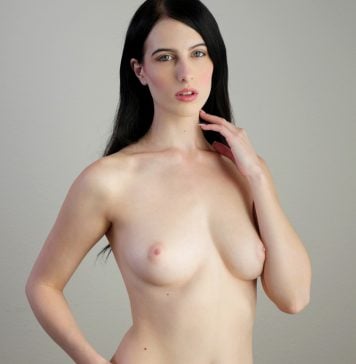 Aliases:
Rose Ballentine, Rose Lorali, Rose Leeann Ballentine, Rose B, Alex Crawford
Ethnicity:
Caucasian
Body type:
Slim
Measurements:
30B-23-33
Bra cup size:
30B
Boobs:
Real/Natural
Tattoos:
No Tattoos
Piercings:
No Piercings
Biography:
Alex Harper is a girl who wants to play with the boys and even likes being fucked in the ass like one as well. There is only one site that this actress can commonly be seen on, FM Concepts. Her first film came out in 2015 under the name of Four Naughty Nudes Play Knotty Games with the help of the guys at FM Concepts. One of her most recent films came out this year with the support of Filly Films going by the name, Lesbian Office Romance. Do I think that we will see more of her this year? It seems that she always make sure at the very least to have five movies out a year, so I think that we will see more of her, but please take note that there is not much information about her anywhere.She has one main niche that all of her fans flock to her for which is nonsexual content. Her sub niches include the anal and lesbian only content. All of her non-sexual flicks includes the works of Bind Her Tight and Tape Her Mouth, Black Hoodie Strikes Again, We'll Have To Keep You Bound And Gagged, Four Naughty Nudes Play Knotty Games, Naked and Chair Bound, Tape Bound 23, and Tied Up for Pleasure. Rather you like that is up to your taste, but everyone would love seeing this beauty chocolate walls get a nice coat of paint as seen with titles as Anal Young 'uns 5, Shy Tourist Does Anal For Cash, Miss Harper, and Young and Curious 2.Sadly there was only one interview that I could find on Alex Harper, and it was a porn interview. The questions that are asked her aren't even original sexual based one as the age old question of such as do you like sex? I won't even elaborate. It takes less than a minute as standard with these interviews to get straight to porn and no there was not a single person question. Normally I would tell you to watch these interviews if you like porn but since I refuse to look at the porn section of these videos, I am going to tell you to not even click on the link. I will end it with these two notes; always ask a broad personal question first and then do whatever you want afterward. Interviews are just that easy.
Videos With Alex Harper